The list of websites below is of various websites and online resources that can be used to help with your child's learning. We will add more to this list as we go, along with suggestions for activities, and will place the new and updated links at the top of the page. Please note this list is provided for reference purposes only and the individual sites and their contents are not affiliated with Jury Community School or the Department of Education, Sport and Culture.
Wednesday 22nd April
Talk For Writing is a method of children producing a structured piece of Writing, developing a final piece through a number of different activities. The link below will take you to a daily blog with ideas for activities to do with your child.
https://tfwconsulting.wixsite.com/jamiethomas/blog...

This link will take you to a website all about Talk For Writing with many ideas and links to other websites. https://www.talk4writing.co.uk/covid-19/
Wednesday 1st April
Phonics -We have had the 'Cambugs' app recommended to us to help children learn their phonics. The apps are currently free and are aimed at children in Class 1 or those older children who are still struggling with their reading. It will work alongside Nessy so you can happily do both.
The app can be found at https://apps.apple.com/gb/developer/cambugs/id574190431
Please note that it is currently free but does offer in App purchasing do make sure your child doesn't know your account password if they are using it on their own.

Tuesday 31st March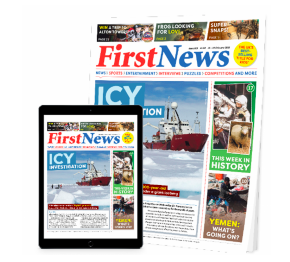 Every week we receive a copy of 1st News in school. This is a child friendly newspaper which many of them enjoy reading. This weeks edition can be downloaded below. There are also some activities to go with it. Level 1 is aimed at children in Class 2 and Level 2 children in Class 3. Class 1 should be able to have a go with some adult help.
1st News 31.3.20. Level 1 4 Story Quiz. Level 1 Crossword. Level 1 Mystery News

Level 2 Look Closer Quiz. Level 2 Word Definition Work. Level 2 Quiz

Wednesday 25th March
https://www.phonicsplay.co.uk/ Phonics Play is a website that offers phonics activities mostly aimed at reception- year 2/3. At the moment they are offering free subscriptions in March using the code at the top of the link.
Phase 1- Nursery
Phase 2 and 3- Mrs Hope's group
Phase 3 and 4- Miss Dennett's group
Phase 5 and 6- Mrs Dobbie's Group
Alphabet series- Mrs Hope's group could use as a re-cap.
Digraphs and trigraphs series- Any of class 1
Nessy
As a school we have used a learning programme called Nessy for a number of years, with some of our students. It is an online programme designed to help pupils learn to read, write, spell and type. We normally only use it with children who need a bit of extra support, but it can be of great help to all children, regardless of their ability.
Mrs Dobbie is our 'Nessy Queen' and will set up an account for any child who would like one. If your child normally works with Mrs Dobbie they will already have one and should now what they are doing. If they don't I have attached a getting started guide.
If you would like a login for this please e-mail Mrs Dobbie with your child/rens name, and date of birth. This is needed to set up the account and make sure the work is at the appropriate level. Mrs Dobbie will then e-mail you back with the details you will need. In order to comply with GDPR we will assume that if you ask for us to set up the account you are happy with us supplying Nessy with your child's name and DOB. If you would like more information about their privacy policy it is available at https://www.nessy.com/uk/privacy-policy/
Mrs Dobbie can be contacted via e-mail on leiladobbie@online.sch.im Once she has set your child up the instructions below should work.
They also have a Youtube channel with some good quality resources. https://www.youtube.com/user/greenandfriendly